I tend to forget to post everything I actually make and I also tend to forget to even take a picture of all the stuff I make.
So here are socks I made for my husband: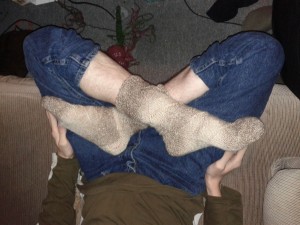 Also I made mittens for someone else: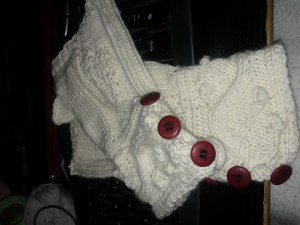 I like the detail there, look at the leaves: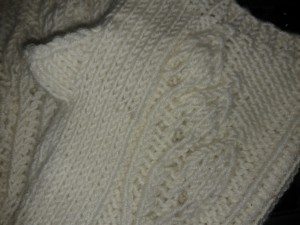 and the wristband: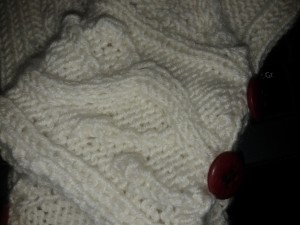 Then there is this vest I finally finished, where the lace is interesting: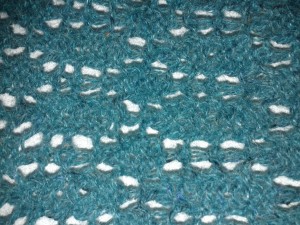 and a hat with my own design (it's green with orange dots and at that point I haven't quite found out how to work out my camera I'm afraid):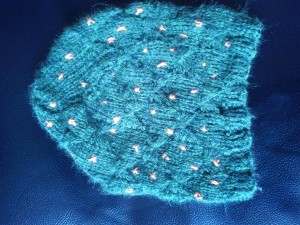 If you want knitted or crocheted accessories, you can always contact me.  I do existing patterns and create for your own needs too.